Dorothea Tanning
Dorothea Tanning (1910-2012), the American writer and sculptor was born in Galesburg, Illinois (USA) to a Swedish family. In 1942, she settled in New York and met Max Ernst, a major artist of the Dada and Surrealist movements. Subsequently, over their 34 years together during a "Vie partagée" or shared life, they would be one of the most memorable couples of surrealist art. They moved to Sedona, in the Arizona desert, before leaving the United States to settle in France: Paris, Huismes in Touraine and Seillans in Provence.
"Dorothea Tanning's work is recognised for being difficult to place (...) By remaining true to herself, she has created works doomed to isolation, works that do not belong to any place, any school or even any era: how then could they be suitably classified according to the categories of art history?" John Russell – Dorothea Tanning – Numéro Spécial XXe siècle
After Max's death in 1976, Dorothea returned to the country of her birth, "New York, where it all began so long ago."
She wrote autobiographies, novels and poems.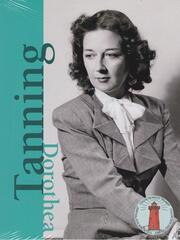 Produced by Aube & Oona Elléouët-Breton – TFV
Out in 2,014
Director Dominique et Julien Ferrandou
Video format 16/9
Book format 13,8x18,8
NTSC
PAL / Stéréo
Available languages :



Available subtitles :





Réf : TFV1401