Jean-Claude Silbermann
Born in 1935, Jean-Claude Silbermann broke with his family background in 1953, declaring himself unfit for life in commerce. He thus escaped the prosperous future that had always seemed to be awaiting him.
He also avoided involvement in the Algerian war by allegedly staging a suicide attempt.
A painter and poet, he does not consider himself as one thing or another. He participated in the activities of the surrealist movement from 1957 until the self-dissolution of the group in 1969. Of all the artists from this last period of the movement, he is one of the few who have tried to link the exercising of the power of the unconscious to various forms of contemporary art.
However, in a recent text (2015), entitled Le Rouget Vert (The Green Mullet), he wrote: "I did not experience either a "before "or an "after" of surrealism. The disappearance of the group changed nothing of what I was, what I am. For me, as I am sure for all those who embarked upon it in one way or another, to be a surrealist, is to be."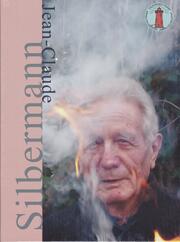 Produced by Seven Doc
Out in 2,018
Director Jean-Claude Silbermann
Video format 16/9
Book format 13,8x18,8
Available languages :



Available subtitles :





Réf : SD71704