Dora Maar
After spending her youth in Buenos Aires, Henriette Markovitch (1907-1997), a.k.a Dora Maar, leave Argentina for Paris. In the course of her artistic studies, she meets Jacqueline Lamba, André Breton's future wife, with whom she becomes friends. Dora meets Cartier-Bresson and mixed with Meerson, Brassaï and Man Ray ; she chooses photography.
Her revolutionnary convictions lead her to spend time with a circle of left-wing intellectuals: Prévert, Breton and Bataille, whom she met in the group Masses. Dora becomes his "beautiful Mistress".
Picasso is captivated by Dora's sensual game: the sharp blade of a penknife thrust between his gloved fingers, a drop of blood appears... Thus begins a passionate but stormy relationship. Eight years later, they break up.
"When love recedes, only madness remains". Her friend Lacan frees her from incarceration and electroshock therapy. To soothe her pain, she takes refuge in religion, renounces the world and gradually isolates herself.
She only ever experiences a single, intense love.
"After Picasso, there is only God ? I may not have said it, but I never stopped thinking it".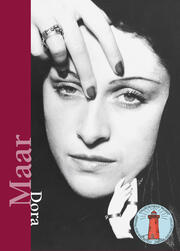 Produced by Aube & Oona Elléouët-Breton – TFV
Out in 2,017
Director Dominique et Julien Ferrandou
Video format 16/9
Book format 13,8x18,8
PAL / Stéréo
Available languages :



Available subtitles :





Réf : TFV1701