DS, la reine de la route
It is with the salon de l'automobile 1955 that appeared great automobile myths of the 20th century: the DS. The DS astounded the public as much as the engineers when its technical secrecies were revealed. Its extraordinary road behavior and its robustness enabled him to begin in competition since 1956. It gained tens of international rallys, over all the types of grounds. The famous one and indissociable duet Bob Neyret and Jacques Terramorsi began in 1962. Originals, non conformist, often dissipated at the time of the briefings of their owner Rene Knitting machine, they have the passion of piloting and the great voyages and are animated by a will out of commun. During more than ten years, they took part in the wheel of the DS 19 and the DS 21 with the most beautiful rallys of the world.
Bonus DVD :
Jean-Louis Trintignant lit des extraits du texte "La nouvelle Citroën" du livre Mythologies, de Roland Barthes. Interview d'Olivier de Serres (historien sur la DS). Interview de Philippe Wanbergue (pilote) sur les prototypes DS. Film S8 sur le parcours de concentration du rallye de Monte-Carlo 1968. Film S8 sur les reconnaissances du Marathon Londres-Sydney 1968.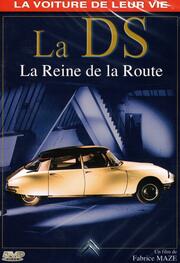 Produced by Seven Doc - Gemka - Screen Services
Out in 2,001
Director Fabrice Maze
Video format 4/3
PAL / Stéréo
Available languages :



Available subtitles :




Réf : GCB174