Max Ernst
Made in 1991 to mark the hundredth anniversary of Max Ernst's birth, this film goes far beyond what the limited framework of an exhibition can generally show: it gives us access to the artist's personality and to authentic information about his period, the living conditions, and the people, places and landscapes that influenced his art. Max Ernst explains to us the different phases of his revolutionary work and takes us along on his eventful wanderings: from the Dada movement in Cologne to the Surrealists in Paris, his retreat to Provence, his escape to New-York to evade the Gestapo and the French police and his stay with the Hopis in Arizona, ending with his return to Europe.

For the director Peter Schamoni, the story of Max Ernst is nothing less than the history of the European imagination in the 20th century.
Bonus DVD :
Ce coffret contient le film Max Ernst, mes vagabondages, mes inquiétudes" et un livre de 100 pages en français retraçant la vie et l'œuvre de Max Ernst.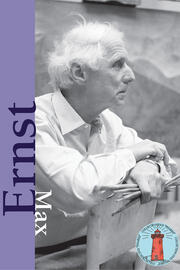 Produced by Aube & Oona Elléouët-Breton – TFV
Out in 2,011
Director Peter Schamoni
Video format 4/3
Book format 13,8x18,8
Stéréo
Available languages :






Réf : TFV1102