Francis Picabia
This boxset contains the film "Beware of painting... And Francis Picabia!" and a 88 pages booklet in french.

"Our head is round to allow thoughts to change direction," said Francis Picabia. His humour should be taken seriously : the coherence of his approach lies in his insatiable curiosity and his immoderate taste for speed and play, a desperate thirst for life unencumbered by conformism or any rule other than that of desire and the pleasure of experiencing everything.
Also a writer, a poet and a great lover of automobiles, life in all its excesses was preferable to his work, and the play of passions to the morbidity of dogmas. this film retraces the life of Francis Picabia and illustrates the importance of his singularity in the intellectual and artistic history of the 20th century.
Bonus DVD :
Bonus: "About the Picabia Committee" (15 minutes)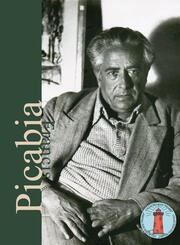 Produced by Aube & Oona Elléouet Breton - Seven Doc
Out in 2,018
Director Rémy Ricordeau
Video format 16/9
Book format 13,8x18,8
PAL / Stéréo
Available languages :



Available subtitles :





Réf : SD71801