André Barbault, astrology at heart
André Barbault, astrology at heart
André Barbault, (1921-2019), is obviously one of the most important French astrologists of the 20th Century. His interest for astrology began in the 30' thanks to his elder brother, Armand. His curiosity, questionings and researches lead him to experiment, discover and invent new techniques of interpretation and to write about 40 books dedicated to astrology.
He was the first astrologer to put bridges between astrology and psychoanalysis and between astrology and data. He is also the first one to study the bright field of world forecast and the theory of planetary cycles.
In this video, he invites us to share the stages of his life in astrology.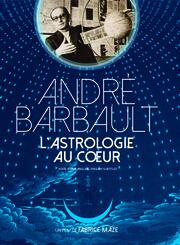 Produced by Fabrice Maze
Out in 2,019
Director Fabrice Maze
Video format 16/9
PAL / Stéréo
Available languages :



Available subtitles :




Réf : SD71905